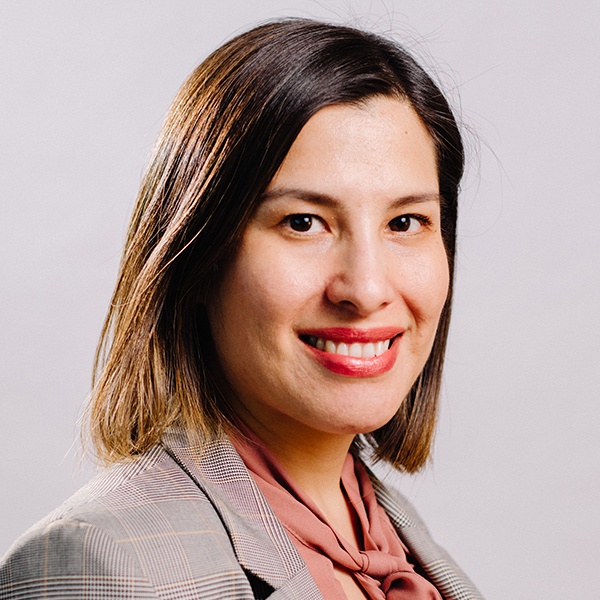 Kristel Véliz
Public Relations Director
A student in Public Relations and Communications Management at the McGill School of Continuing Studies, Kristel is the daughter of two doctors and was exposed to the healthcare sector from a young age. Although medicine was not in her career path, she feels very connected to the profession and believes that diversity and inclusion in the healthcare system are key to a more just, fair and safer society.
Fun fact: She makes a terrific tiramisù.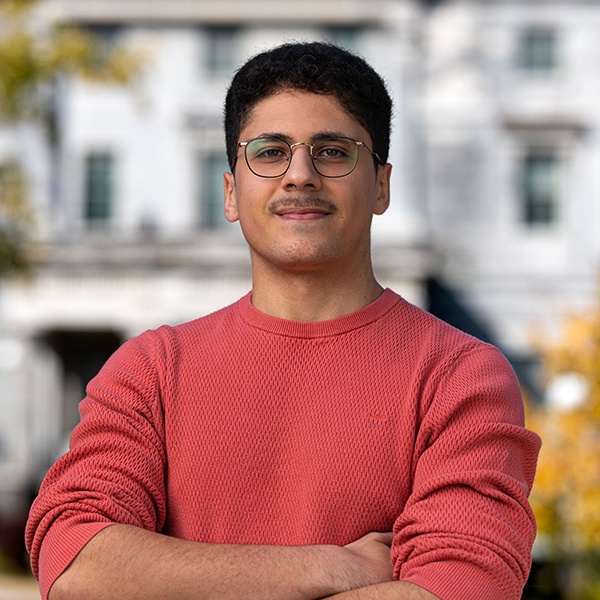 Ahmed Imcaoudene
Director of Content Writing
Ahmed is a McGill medical student who has helped kickstart AIH, as a spontaneous idea with some of his best friends. He now proudly serves as Content Writing Director.
As an Algerian kid raised in Montreal-North, he has witnessed a myriad of social problems since childhood. This experience has motivated him to later combat injustice, notably through youth empowerment. Having actualized the importance of mentorship in allowing teenagers to realize their maximum potential no matter the adversity, it's needless to say that he feels right at home with AIH!
Rebecca Meloche
Digital Content Creator
Rebecca is currently completing her Graduate Diploma at McGill University in Public Relations and Communications Management. Rebecca also has a Bachelor's degree in Journalism and Sociology from Concordia University.
Rebecca joined AIH because she strongly believes that future generations are essential to an equal healthcare system across the nation. She wanted to bring her writing and creative skills to an initiative that will help young adolescents find their place in the healthcare system no matter their economic status.
Fun fact: She loves to bake in her free time. She may not be the next Anna Olson or Martha Stewart, but she makes killer crepes and her cupcakes are always moist!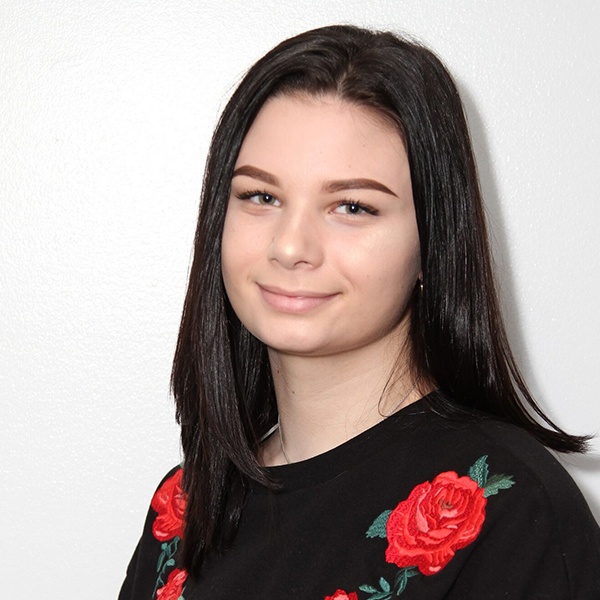 Sabrina Larouche
Graphic Designer
Sabrina Larouche is a Concordia student hoping to complete her Bachelor's degree in Computation Arts within the next year. When she isn't completing her studies or working, she volunteers for AIH as a graphic designer. Volunteering allows her to revert to her college days learning graphic design, which is her hoped career path.
Sabrina's choice to help create graphics for AIH was not a hard one as she admires their mission of helping underrepresented students make their way into healthcare. She hopes her graphics that promote AIH will spark.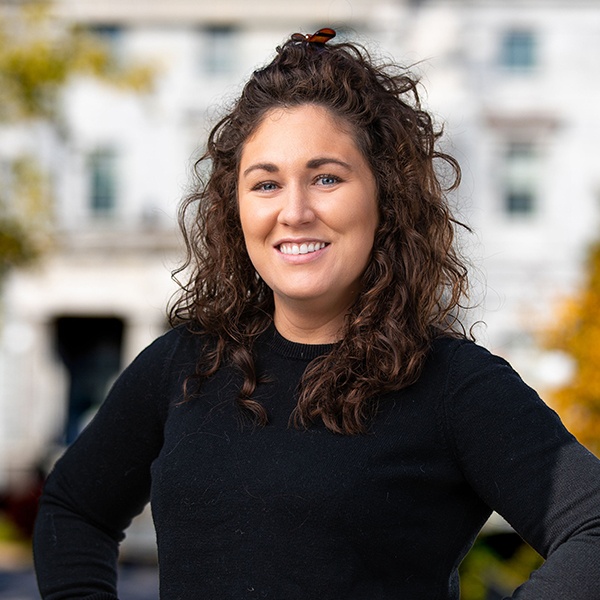 Kelly Ann Hutchinson
Vice President, Communications
Kelly has been the VP Communications for AIH since 2020 and is currently a second-year medical student at McGill. She enjoys working with high school students both in the classroom and on the soccer field! Prior to AIH, she was a team leader for Let's Talk Science and has been a coach for FC Barcelona Escola in Ottawa as well as for sport-études programs.
She loves promoting health care professions across high schools in Montreal and (hopefully) eventually across Canada!
Fun Fact: She scored a hole-in-one at a Canadian Junior Golf Championship when she was 9 years old!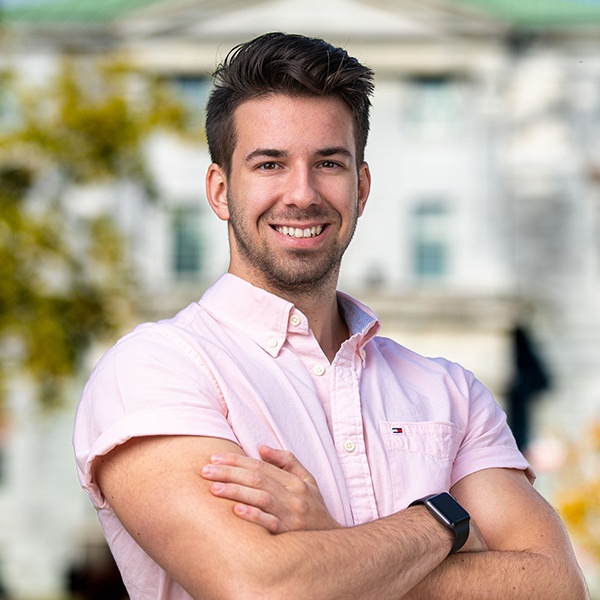 Félix David
Vice President, Communications
Félix is a second year medical student at McGill University, but more importantly a VP Communications for AIH since 2020. As his hockey coach used to say; "to win championships, good communication is a must!"
As a pure Québécois, his favorite season is winter (obviously). He enjoys skiing, ice-fishing and loves a good maple taffy on snow at his yearly visit to the family's sugar shack.
For him, joining AIH meant giving everyone an opportunity to do what they have always desired. Team work makes the dream work.
Fun fact: He skated on the ice of the Bell Center when he was 14 years old!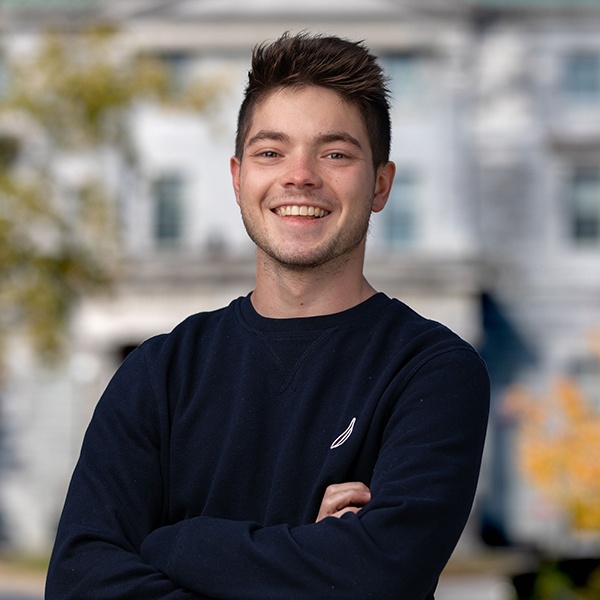 Jérémi Tellier
Vice President, Logistics Affairs
My name is Jérémi and I am a second-year medical student and currently a VP Logistics, meaning I am in charge of preparing and organizing some activities offered by AIH. In my free time, I love to go skate on the ice and play the best hockey position of all time: goaltender.
AIH is such an important student-led program for me, since I am myself part of the populations AIH is targeting. In fact, I visited my high school last year with AIH, and I wish I had these workshops offered by AIH back when I was in secondary 3.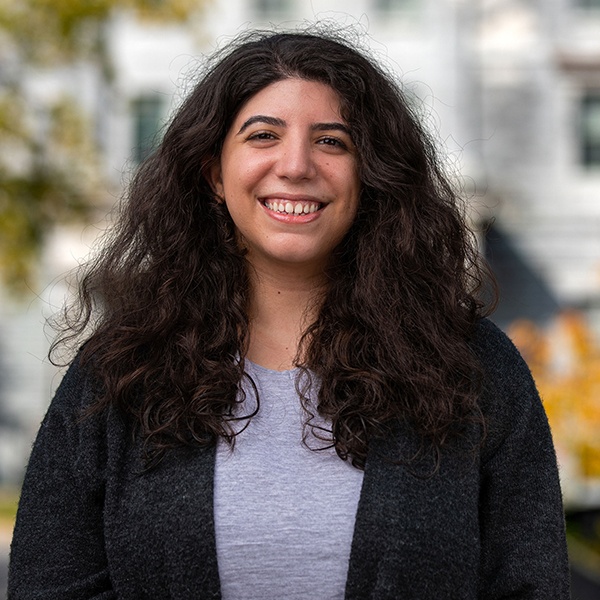 Joanne Abi-Jaoude
Vice President, Logistics Affairs
Joanne is a second year medical student at McGill University and joined the AIH team in 2020 as VP Logistics.
Before AIH, Joanne was co-President of Medspecs at Concordia University where she helped lead fun and informative healthcare oriented workshops. Along with the rest of AIH, she hopes to help students accomplish their academic and career goals!
When she's not working on her AIH task list, she's either catching highlights of NFL games, hanging out with her cats, or re-watching episodes of The Mandalorian.
Fun fact: San Francisco is her favourite city and she got to walk across the Golden Gate Bridge!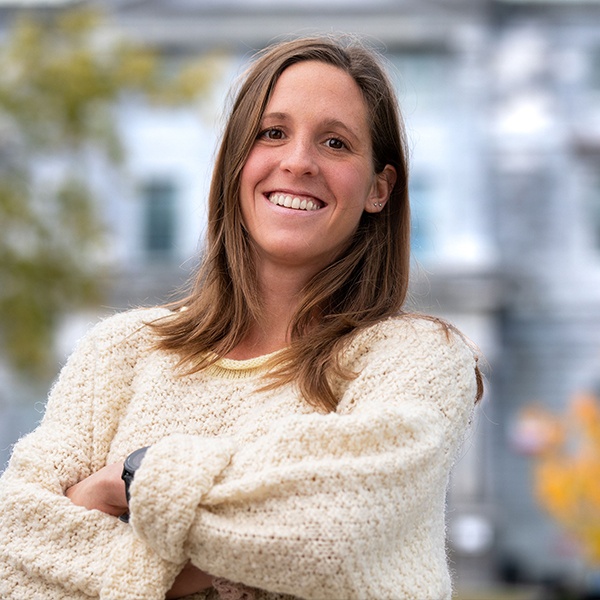 Trycia Brousseau-Rigaudie
Mentorship Program Lead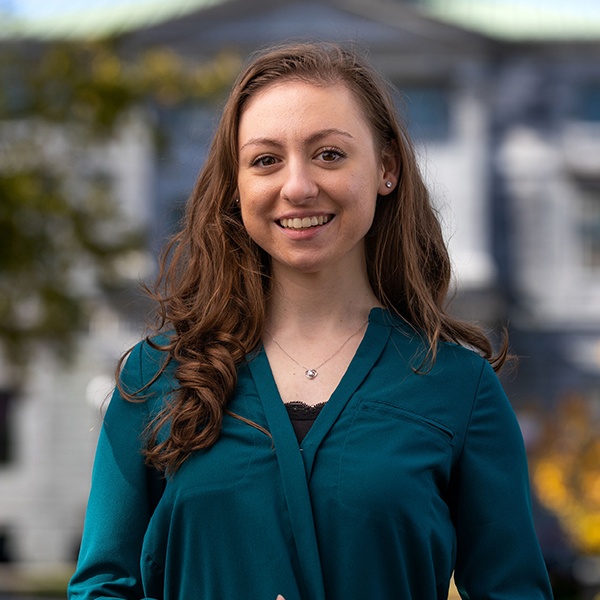 Sara Marier
Vice President, Mentorship Program
Sara is a first-year medical student at McGill and joined AIH in 2020 as VP Mentorship.
Before AIH, she did a bachelor's in neuroscience and gave interactive workshops to high school students on science and the brain. She also helped teach figure skating for many years and you can still find her at her local arena as a director for the skating programs.
She is passionate about mentoring the next generation, whether in class or on the ice, and hopes to now support the next generation of students in healthcare!
Fun fact: She was a figure skater for 15 years!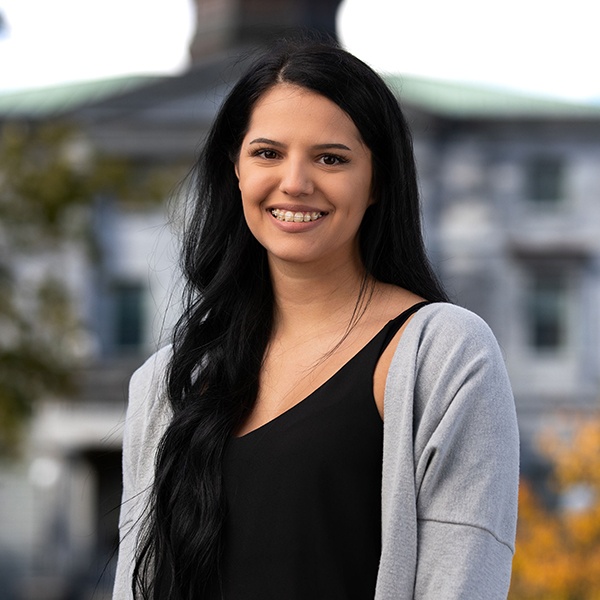 Jenny Dimakos
Vice President, Mentorship Program
Jenny is a first year medical student at McGill University and joined the AIH team in 2020 as VP mentorship.
Prior to joining AIH, Jenny held numerous mentorship roles on the management team of Camp Amy Molson and as a volunteer for the Phelp's Helps program. She is passionate about helping others and providing youth with the resources and tools they need in order to grow.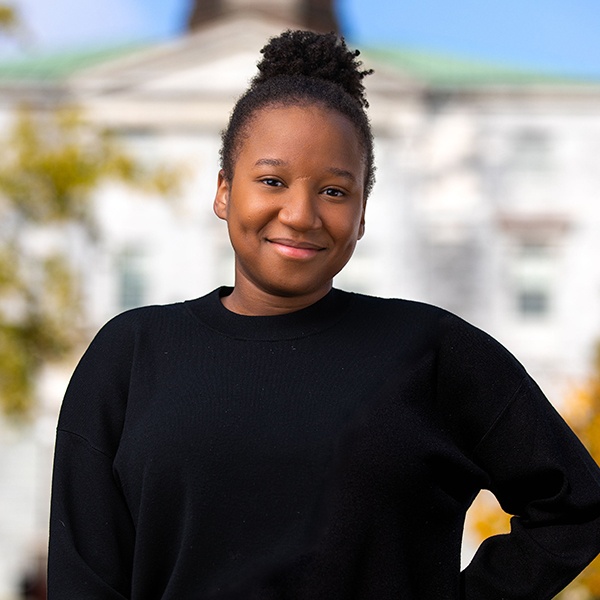 Aïda Diallo
Director of Finance and Mentorship Consultant
Aida is the Finance Director and a mentorship coordinator for AIH.
She is a finance and coding student who knows a lot about financial markets and computers, but little about medicine and healthcare.
However, she is highly committed to leverage her management skills and financial knowledge to help AIH reach its goals.
She is passionate about helping others and believes that we should be the change we want to see in the world.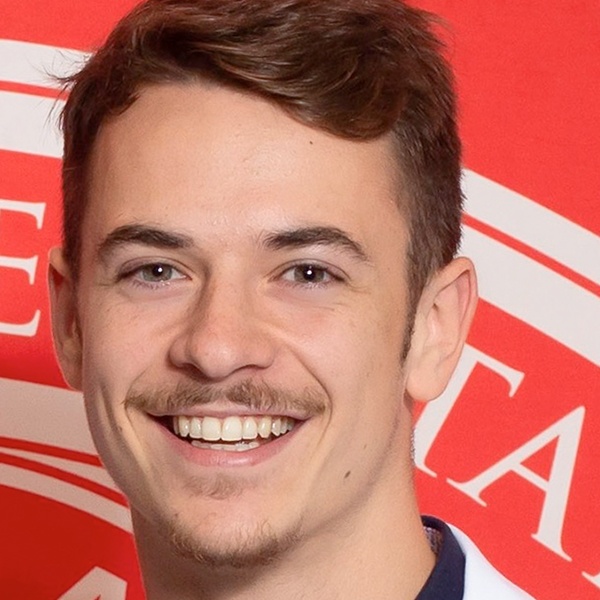 Benjamin Joannette-Pilon
Outreach Coordinator
Benjamin is a 3rd year medical student at McGill who had the chance to see the AIM grow and flourish so rapidly in the last years, from the first ideas and challenges to the great collaborative organization it has become. He is proud to be part of this initiative to give back and also grateful to have the opportunity to work with some of his very good friends.
He spends a big part of his free time playing for the McGill varsity soccer team for a third consecutive year now and is very much driven by his idols Laurent Duvernay-Tardif and Joanie Rochette to pursue his sports career.
Fun fact: You could think he is a busy guy but he watched the entire show The Office at least 6 times, now halfway through 7th…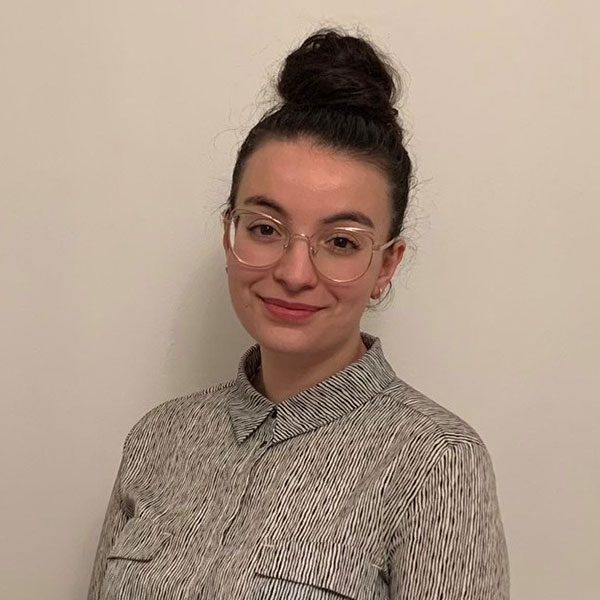 Sabrina Bouferguene
Dentistry Representative
Sabrina is a second-year dentistry student and is the Dentistry representative of AIH and the McGill Dentistry Inclusion Program member on the AIH team. She has been and is still involved in multiple initiatives aiming at sparking interest in higher education and increasing the representation of minorities.
Before being in dentistry, Sabrina did a master's degree in Biomedical Sciences and still works actively in research. But outside of the academic environment, she is a professional Netflix binge-watcher and passionate about drawing and books.
Fun fact: beware of her driving, it took her four years of driving lessons to get her licence!